Full list of partner engagement opportunities and resources here.
---
March 3rd Events:
#WORLDBDDAY Global Twitter Chat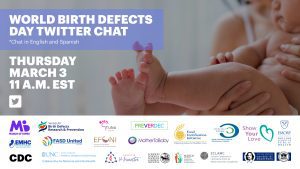 March 3rd @ 11AM EST / 8AM PST / 5PM CET
Join us for our Twitter chat in one voice to raise awareness of birth defects globally!
Promotional graphic – English: V1, V2 Spanish: V1, V2  | Sample tweets | Script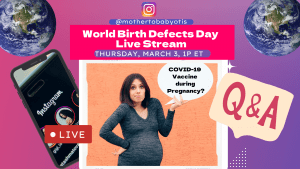 Instagram Live Event: COVID-19 Vaccine in Pregnancy & Breastfeeding
March 3rd @ 1PM EST / 10AM PST / 7PM CET
Follow @MothertoBabyOTIS on Instagram to take part and ask questions!
Promotional graphic – Facebook, Twitter, Instagram | Sample posts
---
Resources: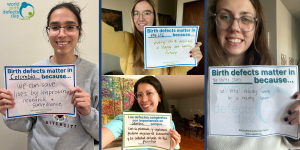 WBDD Birth Defects Matter Campaign
WBDD Social Media Graphics                                                                                                               Tunu's Video Story for WBDD!
---
Partner activities: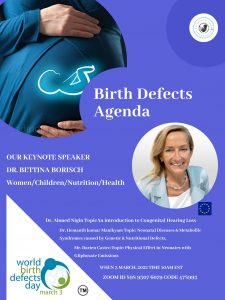 HCRFF WBDD webinar via Zoom – Proper nutrition prior to conception and during pregnancy can help prevent birth defects
March 3rd @ 10AM EST / 7AM PST / 4PM CET
Meeting ID: 898 9307 6079
Password: 47899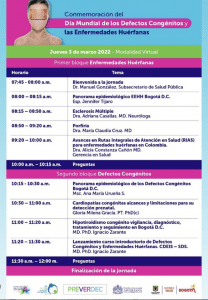 The District Secretary of Health, Pontificia Universidad Javeriana, and PREVERDEC of Colombia are pleased to invite you to participate in the commemoration of the 2022 World Day of Rare Diseases and Birth Defects. It will be held entirely in Spanish.
March 3rd from 7:30 AM EST to 12:00 PM EST (virtual mode in Microsoft Teams)

Join the webinar here